On Saturday, two of the fiercest rivals in world football will meet in a Superclásico to end all Superclásicos as Boca Juniors and River Plate do battle in the first of two legs in the Copa Libertadores final.
Ahead of this monumental clash, we run through some of the most iconic derbies in the footballing world.
8. Boca Juniors vs River Plate
If you subscribe to the notion that football is 'just a game', may we suggest you take a couple of hours out of your busy schedules to witness the war that inevitably transpires when these two historic teams meet?
Aptly dubbed the Superclásico, this is the fixture that puts a nation on hold. With 70% of Argentinian football fans pledging their allegiance to one of these sides, when they face each other on the football field, a nationwide hiatus ensues.
The last time these Buenos Aires rivals faced each other in this competition, four of River Plate's players were hospitalised as a Boca fan made his way into the tunnel and used pepper spray to attack rival players. After such events, away fans have been banned from attending the two-legged Copa Libertadores final.
What makes this rivalry even more interesting is after their last 38 meetings, Boca Juniors have won 13, River Plate have won 13 and 12 have ended in draws. 
In addition, Saturday's game will be the first time in their history that these two sides have played each other in a competitive final!
7. Barcelona vs Real Madrid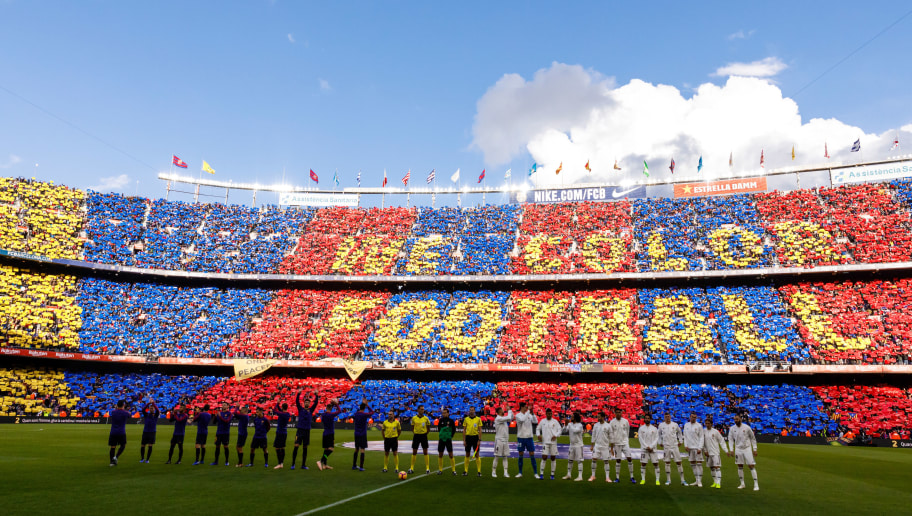 In Europe's answer to the Superclásico, El Clásico features two of world football's most decorated club sides. 
Barcelona and Real Madrid have enjoyed a shared domination of Spanish football in recent years. In fact, 11 of the last 14 seasons in La Liga have finished with Barcelona and Real Madrid taking first and second place in the table.
Unlike in the South American equivalent, El Clásico is normally about what happens on the pitch. 
Some of the world's greatest ever players have done battle in this famous fixture from Lionel Messi and Cristiano Ronaldo, to Ronaldinho and Raul.
6. Celtic vs Rangers
Old Firm derbies have been few and far between in recent years after Rangers' went into liquidation and dropped down to the Third Division. However, with Steven Gerrard's side back in the top flight, Scottish football fans are guaranteed at least two derbies a year for the foreseeable future.
As a result of Rangers' demise, Celtic have almost exclusively dominated Scottish football in recent times. The Bhoys have won the last seven league titles and Rangers won three in a row before that. In fact, since the 1985/86 season, either Celtic or Rangers have won the Scottish Premiership title each year, highlighting just how dominant these two sides have been.
However the Old Firm derby goes far beyond what happens on the football pitch, often spilling out into politics and religion.
5. AC Milan vs Inter
Much like the rivalry a younger sibling has for his elder brother or sister, this particular conflict occurs in the same house. 
Since 1947, these Milanese rivals have both played their home games at the Stadio Giuseppe Meazza, commonly known as San Siro.
In modern times, Juventus have been the dominant force in Italian football, winning the last seven Scudetti. However, before this, Inter and AC Milan captivated football fans across the continent, with their ground-breaking style of play and mesmerising individual talents. 
While not as feisty as some other Italian derbies, the rivalry between Milan's two giants (known as the Derby della Madonnina) is further intensified as many of the best players to ever line up in the blue and black of Inter, have also donned the red and black of AC. This includes legendary figures include Zlatan Ibrahimovic and Clarence Seedorf.
4. Bayern Munich vs Borussia Dortmund
Der Klassiker has been the biggest rivalry in modern German football. Make no mistake, unlike the Milan derby or Superclásico, these teams are not rivals because they share the same stadium, or even the same city. In fact, the cities of Dortmund and Munich sit over 600km apart!
The rivalry reached boiling point in the 2010/11 season when with Jurgen Klopp at the helm, Borussia Dortmund finally became the team that put an end to Bayern Munich's domestic dominance. Dortmund won back-to-back league titles in 2010/11 and 2011/12 and added the DFB-Pokal in the latter season as well. 
The stage was set, then, in 2013, for a Champions League final for the ages. The flashy and electrifying Dortmund had earned themselves a Champions League final date at Wembley with arch rivals Bayern Munich. However, the experience of Bayern told and Dortmund failed to capitalise, as Bayern reasserted their dominance on German football.
3. Manchester United vs Manchester City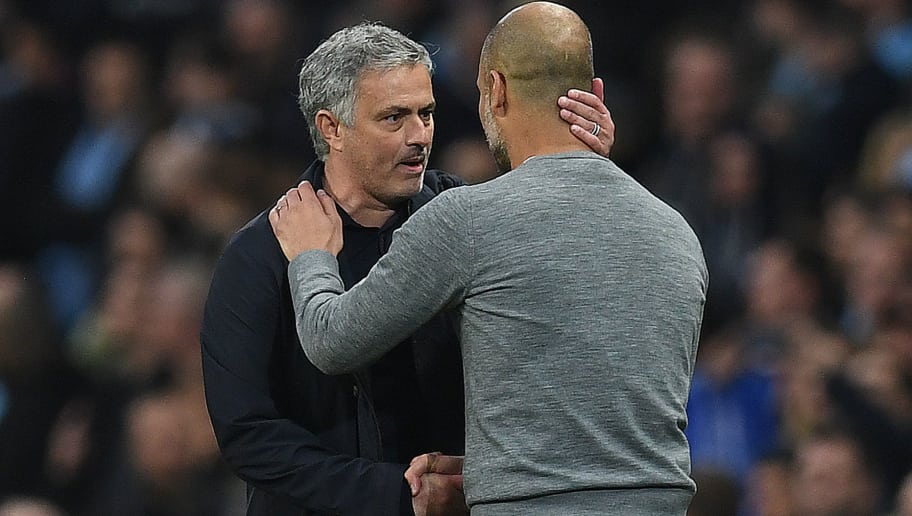 Arguably the biggest rivalry in England, the Manchester derby sees two of the Premier League's best sides go head to head. Never short of late drama, these two sides seem to produce a Premier League classic every time they do battle.
United have dominated City in the Premier League era, but City have done something to change that of late. 
In the 2011/12 season when, with the title all but in United's hands, Sergio Aguero scored in the 94th minute of the final game to snatch the title from their rivals – City's first for 45 years. 
Since then, City have exerted their dominance over the Red Devils, finishing above them in all but one of the following seasons.
2. Arsenal vs Spurs
The north London derby has produced some of the greatest games in the Premier League era. From David Bentley's 40-yarder in a 4-4 at the Emirates, to Arsenal clinching the title at White Hart Lane. For the neutrals, this is one for the diaries.
For years, Tottenham supporters dreaded derby day, such was the dominance Arsenal had over them. In fact, from 2000, to early 2008, Spurs and Arsenal played each other 21 times and Tottenham failed to win a single one of those games. It wasn't until the sides faced each other in the League Cup semi-final later that year that Spurs bucked the trend as they trounced their rivals 5-1 on their way to lifting the trophy.
1. Liverpool vs Everton
In this astonishingly unique derby, not only do Liverpool and Everton share a city, they nigh on share a street. Their stadiums sit just 1.2 miles away from each other across Stanley Park, as the two sides battle for Merseyside supremacy.
In the Premier League era, Everton have finished above their neighbours just three times, with the bragging rights so regularly falling to the red half of the city. 
The Toffees haven't celebrated a derby day win since 2010 as Liverpool continue to be the powerhouse of the Mersey. 
While known as the friendly derby, no Premier League fixture has produced more red cards than Liverpool vs Everton.
Let'