Two of the best forwards of their generation go head to head on Wednesday as Galatasaray host Chelsea. But who deserves to be remembered as their continent's finest?
DEBATE
By Paul Macdonald and Carlo Garganese
When Galatasaray and Chelsea take to the field at the Turk Telekom Arena on Wednesday night, there will be a lot more at stake than just a place in the Champions League quarter finals.
Two unequivocal legends of the sport – Didier Drogba and Samuel Eto'o – will battle it out for individual bragging rights.
Africa has produced some magnificent players over the years; the likes of Rabah Madjer, Kalusha Bwalya, Roger Milla, Abedi Pele, George Weah, Jay-Jay Okocha, Yaya Toure and Michael Essien. But perhaps none of these icons have consistently reached the levels of brilliance that Drogba and Eto'o have whilst inspiring their sides to numerous major honours.
But who out of Drogba and Eto'o is the greatest African player of all time?
Goal's Paul Macdonald and Carlo Garganese go head-to-head over the issue …
"DROGBA HAD DEFENCES PSYCHOLOGICALLY BEATEN"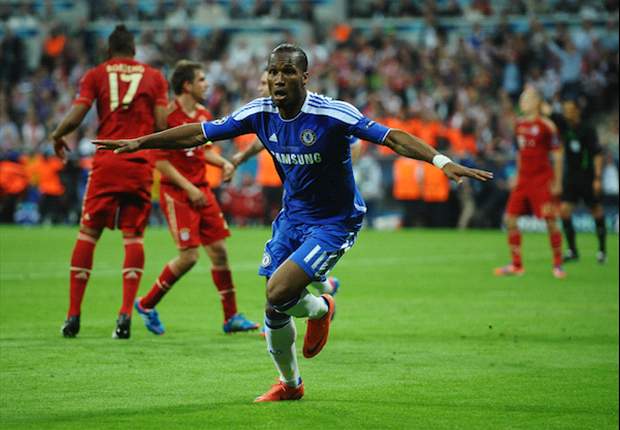 By Paul Macdonald
To judge a player like Didier Drogba merely on statistics is to utterly miss the point of why Chelsea were so successful with him as the fulcrum of their attack. Discounting that, at his peak, he was one of the most fearsome strikers of the modern era (with a wholly impressive strike rate of just under 1 in 2 over eight seasons at Stamford Bridge), it's more the psychological impact of facing down a sheer brute that made many defences fold before battle had commenced.
Arsenal were such a routine scalp by the end of his spell in London that the Gunners' inability to shackle him had almost become accepted by all, including Arsene Wenger. He was a force of nature. He intimidated and exasperated opponents in equal measure, but with the physicality came examplary poise and a devastating finishing power that few defenders ever truly overcame.
Also Samuel Eto'o doesn't monopolise the big-mentality. Drogba featured in nine major cup finals for Chelsea. He scored in eight of them. And that's before we delve deeper into semi-final performances where he again shone (Barcelona & Tottenham in 2012 are particular examples). Calling him 'unplayable', as Jose Mourinho, Frank Lampard and others regularly have, still seems to be the only appropriate adjective.
And at international level, Eto'o has been so clearly indifferent to his Cameroon captaincy that infighting and dissidence have defined his tenure. Drogba, however, values playing for his country, scoring goals, and continues to do so with distinction. His career with Ivory Coast, though fraught with disappointment, has propelled a nation to prominence. Eto'o's Cameroon meanwhile have regressed in relevance to pre-1990 levels.
Figures and trophy hauls cannot completely contextualise this comparison. Years from now goal stats may be used to sway the argument in Eto'o's favour, but there's no numerical value for personality, no percentage ratio to define influence. He was, is, an ambassador for African football, and his legacy in his homeland and beyond will resonate for years to come.
Follow Paul Macdonald on

"ETO'O DEFEATS DROGBA IN ALMOST EVERY CATEGORY"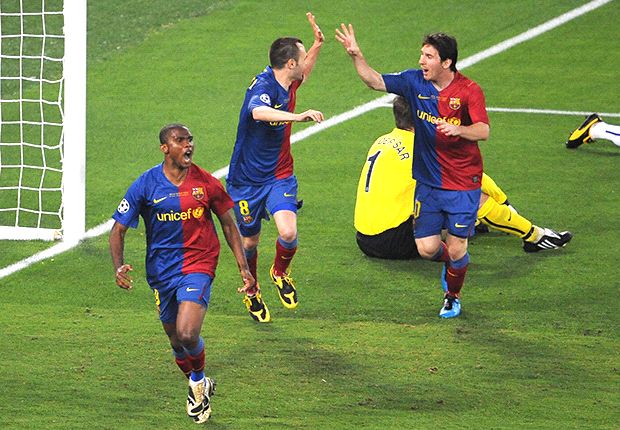 By Carlo Garganese
In almost every category that you compare Samuel Eto'o and Didier Drogba, the Cameroonian comes out on top.
Eto'o has won more trophies and has captured three Champions League crowns with two different clubs. Drogba has lifted the one European Cup. Eto'o is also on course to become the first person in history to win all of Europe's three most prestigious championships; the Premier League, Serie A and La Liga.
Internationally, Eto'o has bagged two Africa Cup of Nations and an Olympic title. Despite being a key member of the Ivory Coast 'Golden Generation', together with the Toure brothers, Drogba is trophyless with The Elephants.
Eto'o has played a decisive role in all of his team's triumphs and has proven throughout his career to be a player for the big occasion. He has found the back of the net in so many showpiece games that it is impossible to list all of them. The highlights include scoring in two Champions League finals, the Gold medal match at the 2000 Summer Olympics, an AFCON decider, as well as for Mallorca and Inter respectively in the finals of the Copa del Rey and Coppa Italia.
Technically, physically and tactically, Eto'o has shown himself to be far more adaptable and complete than Drogba. In addition to proving himself in Spain, Italy and England, the 32-year-old has shone in many different systems – in a trident, a two-man attack, as a lone frontman, a support striker and even as a left winger for Jose Mourinho's Inter treble winners. Drogba lacks this tactical flexibility and has always needed to be the physical target man, usually as the only striker.
Drogba's longevity in the sport also pales in comparison. The Ivorian was a late bloomer and didn't emerge at Marseille until he was nearly 26. Eto'o has been a star for the best part of 15 years and debuted for Cameroon way back in 1997 as a 15-year-old.

It is no coincidence that he has been named African Player of the Year on a record four occasions, double the number of Drogba triumphs. This is the final proof that Samuel Eto'o is the greatest African of all time.
Follow Carlo Garganese on