The young Argentine has caused more than enough consternation since his move to Lombardy, and the opportunity to sell gives the Nerazzurri a quick way out of an unwanted situation
COMMENT
By Kris Voakes | International Football Correspondent
It should have been one of the pinnacles in his young career. Mauro Icardi netted two goals last Sunday as Inter's 4-0 victory at Sampdoria provided a real statement as to the Nerazzurri's credentials in a fiercely-contested race for Europa League qualification.
But the baggage which came with Icardi's performance and his brazen approach to the long-awaited head-to-head between he and love rival Maxi Lopez left a sour taste in many a football fan's mouth. News this week that Atletico Madrid are preparing a bid for the 21-year-old could not have come at a better time for Inter.
Icardi's story is now well known, having filled the gossip columns in Italy for many a month. The striker is engaged to Wanda Nara, the ex-wife of former Samp team-mate Lopez, and while the situation itself is an understandable one, the behaviour of Icardi and Nara has left much to be desired.
In a horrible situation, Lopez has dealt with his emotions superbly well in the public sphere. "It has been a very difficult time in my life and I cried a lot," he admitted recently. "But it all passed thanks to football. It was not a normal break-up, but at the end of the day nobody died.
"All I want now is to spend time with my children. Who knows, maybe one day I'll face Icardi on the field and we'll have a good laugh about it."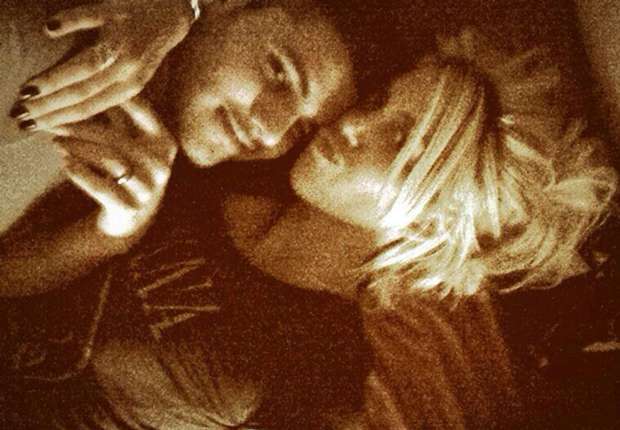 Icardi and Nara | Their constant publication of photos has left Lopez in a spin
Meanwhile, Icardi has been busy flaunting his love for Nara on social media. The pair have had tattoos of each other's names daubed on their bodies, have constantly taken to Twitter and Instagram to make public their feelings – and their lack of respect for Lopez shines through all the while.
The Doria front man has recently had to publicly ask Icardi to stop posting pictures of him and Nara with Lopez's three children. The lovebirds also caused a stir when Wanda released a photograph on Instagram of her fiance's naked body hidden only by a towel, calling the snap a 'selfie after sex'.
But last Sunday Icardi jumped feet first into the eye of the storm. He scored twice, his side won 4-0, and Lopez had a penalty saved by Samir Handanovic after insisting on taking the duties from regular spot-kick taker Eder in a bid to recover some self-esteem. Icardi had won. He had done his job well, and had got one over his former friend to boot.
Yet his behaviour during and since the entire episode has been nothing short of despicable. After Lopez understandably shunned the ceremonial pre-match handshake, Icardi went out of his way to prove he has zero respect for his former team-mate. He cupped his ear to Samp fans after scoring, before then posting a picture of himself making a cuckold symbol directed at Lopez on Twitter and has publicised several photographs of himself and Lopez's children in the days since.
"I didn't speak to Icardi because I have lost all respect I had for him"
– Shkodran Mustafi

"What did I say to Icardi? I didn't speak to him because I have lost all respect I had for him," said defender Shkodran Mustafi after the game, and the striker's continued disregard for Lopez since Sunday will have lost him even more friends.
While it is the Italian way for clubs to stand by players whatever their off-field behaviour, Icardi's continued contempt for decency in what is a very emotional situation must be causing concern at Inter. And should Atletico Madrid's initial interest materialise into an outright transfer assault, then it would almost certainly be in everybody's best interests for the Argentine to be sold to the Spanish side.
That way, Lopez might finally get some peace at a difficult time in his life, and Icardi and Nara can pursue their destiny together without stamping all over the feelings of somebody they used to care about. What's more, Inter will ensure that if the striker eventually has a run-in with karma, it doesn't happen on their watch, and Calcio can get back to worrying about Calcio instead of clocking up countless unwanted column inches in irrelevant glossy magazines.
You can't help who you fall in love with, but you can help being a disgrace about it.
Follow Kris Voakes on