The Red Devils may have taken a tumble in the standings this year, but they have been tipped to end the Spaniards' record reign in 12 months

Real Madrid have been named as the richest club in the world for the 11th successive season, while Manchester United have fallen from second to third as Barcelona take their place.
Paris Saint-Germain have leapfrogged Bayern Munich into fourth while nine Premier League outfits find themselves in the top 20, highlighting the financial clout of the English top flight.
The Deloitte Money League 2016, published on Thursday, reports that these elite sides generated over £5 billion (€6.6bn) in revenue last term, which represents a rise of 8 per cent from 12 months previous.
At the very summit of the standings, though, are the two Clasico giants, whose on-field success has translated to strong performance off it. Real Madrid lead the way with £439m (€577m) followed by Barcelona at £426.6m (€560.8m)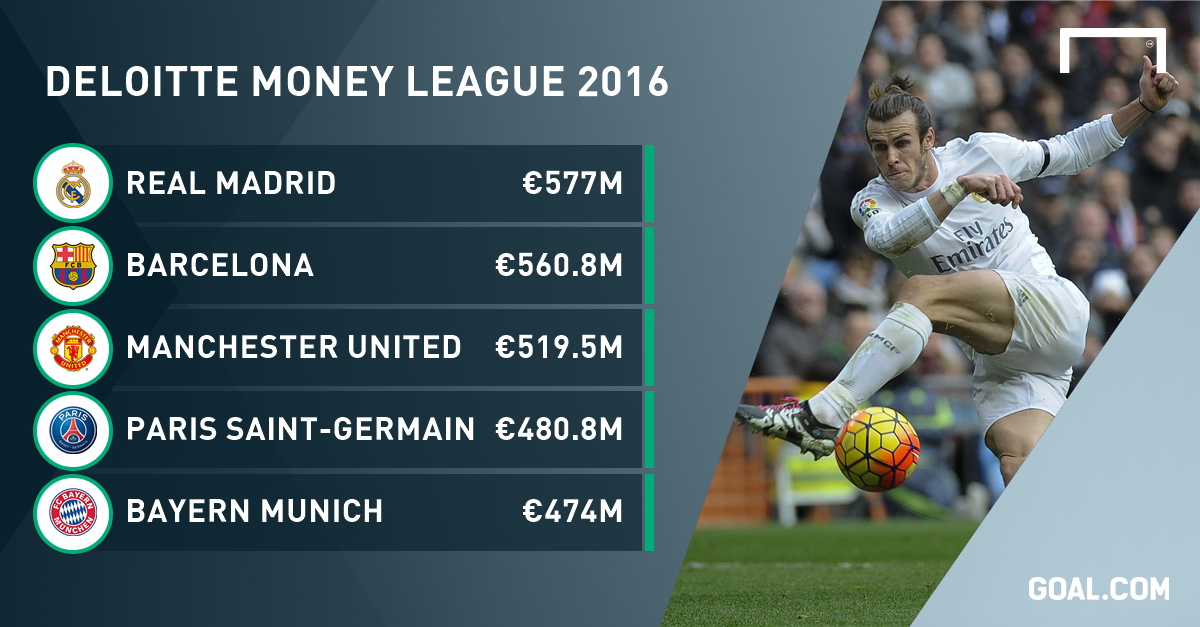 "For the first time, the top three clubs in the Football Money League have all passed the €500 million revenue mark," Dan Jones, partner in the Sports Business Group at Deloitte, said. "Real Madrid once again delivered a strong financial performance, buoyed by growth in their commercial revenue. The planned redevelopment of the Santiago Bernabeu will help to continue the growth in matchday income in the coming years.
"FC Barcelona's on-pitch achievements in the 2014-15 season have translated to financial success. The European champions have climbed to second place at the expense of Manchester United, with revenue growth across all areas of the business – matchday, broadcast and commercial."
While the Old Trafford club, who generated £392.2m (€519.5m), have not performed well on the park, away from it the picture remains a rosy one, to such an extent that they have been tipped to overtake the Spanish duo in 12 months.
"Despite a reduction in revenue year-on-year, the fact that Manchester United remain in the top three of the Money League demonstrates the underlying strength of the club's business model," said Tim Bridge, Senior Manager at Deloitte.
"The return to Champions League football, as well as the commencement of a number of significant commercial partnerships, will only strengthen the business in 2015-16. With this in mind, it would not be surprising to see United top next year's Money League for the first time in 12 years, with the club forecasting revenues of around £500m (around €650m)."